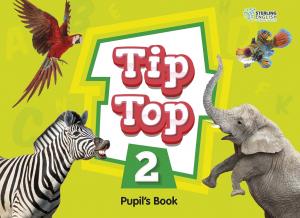 Tip Top Pupil's Book includes:
• charming and amusing cartoon stories, songs and chants accompanied by a wide range of fun activities, games and hands-on crafts.
• simple, varied and enjoyable activities which are always manageable for very young learners.
• lessons which gradually introduce vocabulary and simple structures as well as the English alphabet and numbers.
• regular revision sections.
• opportunities for curriculum-based learning.
Show more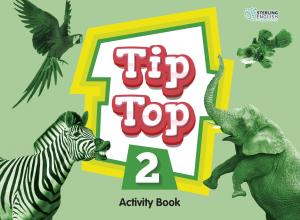 Activity Book
contains:
activities that practise vocabulary and structures in a fun way. The activities include colouring, tracing and matching activities
fun number recognition, sequencing and counting activities, as well as guided number handwritting practice on staves.
handwriting practice of lower and upper case letters on staves.
Craft activities at the end of the book which develop art skills and awareness while practicing the language of the unit in a fun way.
Show more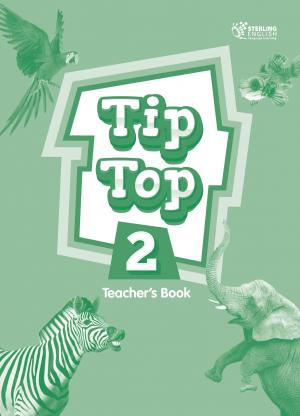 Teacher's book
contains:
clear and easy -to-follow teaching notes for the Pupil's Book and the Activity Book.
detailed lesson objectives and materilas guide.
audioscripts.
Progress Tests.
extra activities and alphabet practice.
Show more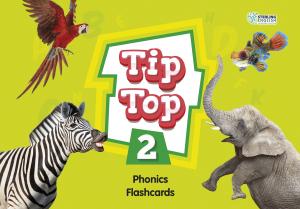 Tip Top 2 Phonics Flashcards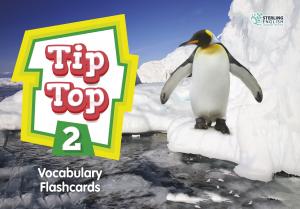 Tip Top 2 Vocabulary Flashcards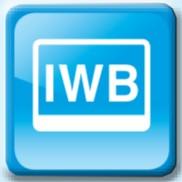 Tip Top 2 Interactive Whiteboard Software
Interactive Whiteboard Software
The Teacher's Tool on IWB software allows teachers to use and present the course in an interactive way. It includes:
All Pupil's Book and Activity Book pages
Audio-visual presentation of new vocabulary (flashcards)
Fully interactive activities and games
Posters and activities
Fully interactive animated presentation of new vocabulary
Enjoyable animated stories and songs
Show more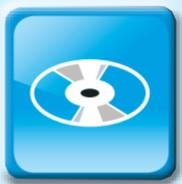 Classroom Audio CDs
The class Audio CD has recordings of all the audio meterial in the Pupil's Book
Show more
none