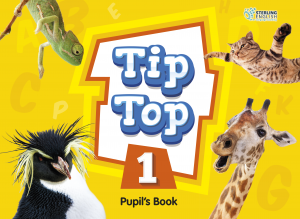 * Available in select territories
Tip Top is an enchanting new three-level course for very young learners taking their first steps into English.
As children follow the adventures of Tom and Tilly and their two friends, Hip and Hop, they are gently introduced to their very first English words, sounds and letters.
Tip Top makes learning and teaching English as fun and as easy as possible.
Pupils are encouraged to learn English in the same way that native speakers do – by listening and speaking first, and learning to read and write with phonics.
Show more
none